Local Places of Scenery,
History and Culture in Japan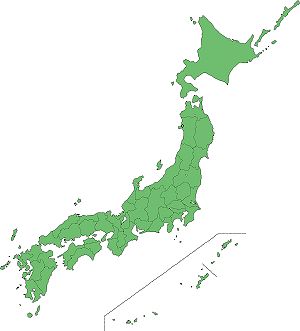 Touring around Japan
The Utmost Capes and Railway Stations
for 11 days May 2011
(雑記帳第64話)
Reading 1:24:01
capes:
Kouzaki-bana, Nagasaki-bana, Sata, Ashizuri, Nosappu, Soya
railway
stations:
Tabira-Hiradoguchi, Nishi-Ohyama, Higashi-Nemuro, Wakkanai
other spots:
Sasebo Bay, Mt. Kannondake, Udo Shrine, Aoshima, Seto Inland Sea, Shimanami Sea Way, Kongobuji Temple, Shimanto River, Kompira Shrine, Amano-Hashidate, Japan Sea, Higashi-Mogoto-Shibazakura Park, Shiretoko 5 Lakes
to Contents↑
| | | |
| --- | --- | --- |
| Hokkaido | | |
Tohoku
(Northern
Honshu)
Turbid Hot Springs around Lake-Tazawa Heights
August 2011
(小話集第47話)
Reading 59:05
Turbid Hot Spring Villages
(Nyuto, Tsurunoyu, Minami-Tamagawa, Kunimi),
Lake Tazawa, Kakunodate Town
Mogami River and Yamadera Temple
August 2002
(雑記帳第21話)
Reading 1:18:17
Chasing "Oku-no-Hosomichi"
(The Narrow Road to Deep North)
written by Matsuo Basho, a poet in Edo period.
(Part 1)
Visited places : "Okama" Crater Lake,
Hanagasa Folk Festival, Mogami River,
Yamadera Temple, Five-colored Lakes  
Yamagata-Hijiori Spa
December 2008
(雑記帳第50話)

Reading 1:07:18
Chasing "Oku-no-Hosomichi"
(The Narrow Road to Deep North)
written by Matsuo Basho, a poet in Edo period.
(Part 2)
Illusions at Hijiori Spa, Yamagata Pref.
(Obanazawa and surrounding area, Minamidani,
Mt. Yudono, Mt. Haguro, Kisagata Lagoon) 
Three Mountains of Dewa
July 2009
(雑記帳第53話)
Reading 1:41:38
Chasing "Oku-no-Hosomichi"
(The Narrow Road to Deep North)
written by Matsuo Basho, a poet in Edo period.
(Part 3)
Mt. Yudono, Mt. Haguro, Mt. Gassan,
Yonezawa-Uesugi Shrine
Matsushima, Zuiganji, Goshiki-numa
September 2015
(雑記帳第89話)
Reading 1:12:29
Miyagi-Gorge Distillery of Nikka Whisky,
Matsushima Island, Zuiganji Temple
Shiogama Shrine, Goshikinuma-Ponds 
to Contents↑
Kanto Region
 
 
Nasu-Shiobara Spa
Shiobara Spa Town
November 2006
(小話集第31話)
Reading 19:48
Houki River, Myounji Temple, Backward Cedar Tree,
Genzankutsu Limestone Cave, Momiji Valley Rope Bridge
to Contents↑
Nasu Heights in the Fall
October 2012
(小話集第53話)
Reading 25:00
Killing Stone, Minamigaoka Ranch,
Nasu Heights, Nichien Autumn Leaves Line
to Contents↑
Around Nasu-Shiobara with Snow
December 2012
(小話集第54話)
Reading 19:50
Nasu Highland Park, Nasu Garden Outlet,
Ashikaga Flower Park
to Contents↑
New Year's Day at Nasu-Shiobara
January 2014
(某日@某所、2014年1月)
Reading 9:27
Hotel Sakamoto, Myounji Temple,
Momiji Valley Rope Bridge
to Contents↑
Nikko
December 2009
(某日@某所、2009年12月)
Reading 13:39
World Heritage Sites & Surroundings
Tosho-gu Shrine, Futarasan Shrine, Rinnoji Temple,
Lake Chuzenji, Kegon Falls, Tachiki Kannon Temple
to Contents↑
Nikko
December 2014
(某日@某所、2014年12月)
Reading 20:47
Tosho-gu Shrine, Futarasan Shrine,
Rinnoji Temple, Taiyu-in, Tamozawa Imperial Villa
to Contents↑
Hiking around
Battle Field, Oku-Nikko
October 1999
(山歩き第26話)
Reading 34:55
Battle Field, Ryuzu Falls, Yudaki Falls,
Dried-up Pond, Kirikomi Lake, Karikomi Lake
to Contents↑
Boso Peninsula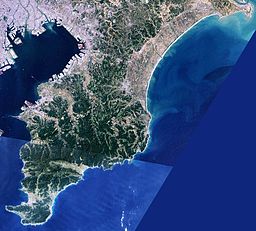 Boso Peninsula encompasses the whole Chiba Pref. of Honshu Island.
It forms the eastern edge of Tokyo Bay, separating it from the Pacific Ocean. The peninsula covers approximately 5,034 square kilometres (1,944 sq mi). (Wikipedia)    
Ueno Park with Full Cherry-Blossoms
Late March 2018
(某日@某所、2018年3月)

Reading 2:10
Cape Inubozaki & around Choshi City
of Outer Boso Peninsula
February 2004
(某日@某所、2004年2月)
Reading 15:05
Full Moon and Sunrise at Cape Inubozaki,
Inubozaki Lighthouse, Katori Shrine
Episode of My Novel
"The Story of the Auditorium Where Monsters Live"
Cape Inubozaki & around Choshi City
of Outer Boso Peninsula
August 2009
(雑記帳第54話)
Reading 41:31
Higeta Soy Sauce Corp, Choshi Electric Rail,
Inubozaki Lighthouse, Cape Iioka-gyobu
Episode of
"The Story of the Auditorium Where Monsters Live"
to Contents↑
Tomiura, Minami-Boso City
of Inner Boso Peninsula
November 2008
(某日@某所、2008年11月)
Reading 10:21
Cape Taibusa, Tomiura Beach
to Contents↑
Mt. Nokogiri & Nihonji Temple
of Inner Boso Peninsula
October 2014
(雑記帳第87話)
Reading 57:49
Hishikawa Moronobu Memorial Hall,
Mount Nokogiri, Nihonji Temple
to Contents↑
Awa-Kominato of Southern Boso Peninsula
January 2013
(小話集第56話)
Reading 40:59
Seichoji Temple, Tanjoji Temple, Tunnel Aquarium
Cruising in the Tainoura Bay and Walking along the Bay
to Contents↑
Shirahama, the Southernmost of Boso Peninsula
April 2011
(小話集第45話)
Reading 1:03:02
Boso-Shirahama Seashore, Nojimazaki Lighthouse,
Itsukushima Shrine of Nojimazaki, Nagoji Temple
to Contents↑
Hokuriku
and
Chubu
Region
Around Hokuriku District: Ishikawa, Fukui, Toyama
November 2015
(某日@某所、2015年11月)
Reading 4:24
Kenroku-en Park, Natadera-Temple,
Eiheiji Temple, Tojinbo Cliff, Yamanaka Spa,
Kutani Pottery, Gokayama-Ainokura Thatched Village
Hokuriku Toyama
June 2012
(雑記帳第70話)
Reading 45:01
Takaoka City (Zuiryuji Temple, Old Town,
Tomb of Maeda Toshinaga, Great Image of Buddha)
Gokayama-Ainokura Thatched Village, Munakata Shiko Hall
to Contents↑
Noto Peninsula
October 2013
(雑記帳第77話)
Reading 47:42
Zuiryuji Temple, Tomb of Maeda Toshinaga,
Wajima Lacquerware Studio, Wajima Morning
Market, Shiroyone Terraced Rice Field,
Cape Suzu, Toyama Bay, Mitsuke Isle,
Noto Kongo (Yase's Cliff, Yoshitsune's
Boat-Hiding Rock, Kongo- Ganmon Cave),
Chirihama Beach Driveway,
Gokayama-Suganuma Thatched Village 
to Contents↑
Nagano Prefecture
Matsushiro, Zenkoji and Iiyama Temple Town
April 2016
(雑記帳第98話)
Reading 1:08:32
Matsushiro (Kaizu) Castle Ruins, Zenkoji Temple,
Temple Town in Iiyama City
to Contents↑
Takato Castle Ruins and Zenkoji Temple, Shinshu
April 2002
(雑記帳第17話)
Reading 30:36
Takato Castle Ruins Park, Zenkoji Temple,
Garyu Pond Park, Mt. Myogi Village
to Contents↑
North Cloisters and Zenkoji Temple, Shinshu
October 2009
(某日@某所、2009年10月)
Reading 28:35
Matsukawa Valley, Obuse Town,
Togakushi Shrine, Zenkoji Temple
to Contents↑
Madarao Heights and Zenkoji, Shinshu
September 2010
(小話集第43話)
Reading 44:36
Zenkoji Temple, Higashiyama Kaii Art Museum,
Togakushi Shrine, Cosmos Garden,
Issa Memorial Museum, Saikoji Temple
to Contents↑
Komoro and Mochizuki, Shinshu
August 1998
(小話集第5話)
Reading 23:44
Nunobiki Kannon, Kaikoen Park,
Mt. Kita-yokodake, Mochizuki Town,
Mochizuki Sakaki Matsuri Festival
to Contents↑
Takamagahara in Shiga Heights, Shinshu
June 2007
(小話集第32話)
Reading 31:22
Natural trail around Takamagahara Highlands,
Mount Yokote in Shiga Heights
to Contents↑
Bessho Spa and Temples, Shinshu
July 2015
(某日@某所、2015年7月)
Reading 37:08
Bessho Spa, Kitamuki-kannon, Joraku-ji, Anraku-ji,
Temples & shrines around, Mugon-kan Hall,
Ueda Castle Ruins
to Contents↑
Yudanaka and Obuse, Shinshu
December 2009
(小話集第41話)
Reading 53:18
Yudanaka Spa Town
(Issa's Walking Path, Peace Hill Park)
Obuse Town
(Yuzenro Museum, Hokusai-kan Hall,
Ganshoin Temple, Obuse Art Mueum)
to Contents↑
4 Days around Shirahone Spa, Shinshu
November 2017
(雑記帳第107話)
Reading 1:06:32
Shirahone Spa, Matsumoto Castle
to Contents↑
Kinki
Region
One Week in Ancient Kyoto
June 25-July 1, 2017
(雑記帳第105話)
Reading 2:37:02
Sanjusangen-do, Fushimi-inari Taisha, Ryoanji ,
Nijo Castle, Mimurotoji, Manpukuji, Byodoin, Daigoji,
Kajuji, Yasaka Shrine, Kodaiji, Chionin, Kiyomizu-dera,
Arashiyama, Tenryuji, Rakushisha, Kinkakuji, Toji,
Ginkakuji, Honenin, Heian Shrine, Honnoji,
Rokkakudo, Nishi-Honganji, Higashi-Honganji
to Contents↑
Nanki-Kumano District,
Southern Part of Kii Peninsula
The World Heritage Site of UNESCO,
as "Sacred Sites and Pilgrimage Routes
in the Kii Mountain Range," in 2004.
Guide to Nanki-Kumano
as of August 2004
(南紀熊野)
Reading 37:05
Access to Nanki-Kumano, Season, Taste,
Kii-Shirahama, Kushimoto, Cape Shiono-Misaki,
Doro Gorge, Hongu Grand Shrine,
Taiji, Nachi-Katsuura, Shingu City
Kumano Ancient Pilgrimage Routes
(Kumano-Kodo)
(南紀熊野)
Reading 29:05
Kumano-Kodo Roads, Ninety-nine Tiny Shrines,
Ohyunohara Plains, Ogri and Princess Terute,
Nose-Missing Deity (hana-kake jizo),
Pope Kazan, Shingu Castle, Tomb of Jofuku
Walking along Kumano-Kodo
August 2007
(小話集第36話)
Reading 1:15:36
Nara Park, Mount Koya, Nakahechi Ancient Road,
Hongu Grand Shrine, Daimon Slope, Nachi Falls,
Nachi Grand Shrine, Seigantoji Temple,
Koyanozaka Slope, Futami Bay,
Meotoiwa Rock, Ise Grand Shrine 
Traveling around Nanki-Kumano
May 2009
(某日@某所、2009年5月)
Reading 35:34
Hongu Grand Shrine, Hayatama Grand Shrine,
Nachi Falls, Nachi Grand Shrine, Seigantoji Temple,
Miwasaki Town, Taiji Whale Hall, Nachi-Katsuura,
Kushimoto Submarine Park, Hotel Urashima
to Contents↑
Miwasaki, Shingu City
Coastal Town on Kumano Ancient Road
Facing Kumanonada Open Sea of the Pacific Ocean.
Koyanozaka Slope, a scenic spot of the ancient road.
Unique Grand Town Festival in autumn.
Suzushima and Kushima Islands, Kuroshio Park.
(My Hometown)
Miwasaki, My Hometown
(南紀熊野)
Reading 44:02
Seashore, Obsevatory, Hachiman Shrine,
Suzushima and Kushima Islands, Kuroshio Park,
Sano Pine Grove, Days I was a Boy,
Four Seasons, How to Get to Miwasaki
Sand Beach of Miwasaki
(南紀熊野)
Reading 19:20
1. Visit to Sand Beach in 1991
2. In my Childhood
3. Memories in Spring
Koyanozaka Slope
(南紀熊野)
Reading 27:51
One of the Kumano Ancient Roads,
among the UNESCO World Heritage
"Sacred Sites and Pilgrimage Routes
in the Kii Mountain Range"
Miwasaki, in the Poems of Old Days
(南紀熊野)
Reading 8:31
Introduction of Miwasaki and Sano Towns
in Manyoshu, the Oldest Anthology of Poems of Japan.
(8 waka, Japanese Peoms, and Comparison of the 2 Poems)  
Miwasaki, the Present and the Past
(南紀熊野)
Reading 11:52
The Annual Festival of Hachiman Shrine in 2014,
Miwasaki, a Fishing Village, Those Days
Scenic Spots in Miwasaki
(Reference in the novel
"Life of a Seafarer")
to Contents↑
Chugoku Region
(Western Honshu)
Hagi, a Historic Town in Sanin District
April 2012
(雑記帳第71話)
Reading 28:35
Hagi Castle Town, Castle Ruins
Shokason-juku School, Shoin Shrine,
Noyama Jail Ruins, Tokoji Temple, Daishoin Temple
Scenic Spots of Sanin & Sanyo Districts
May 2012
(雑記帳第71話)
Reading 37:47
Tsuwano City, Hagi City (Historic and Scenic Spots),
Akiyoshidai (Karst Topography and Limestone Caves),
Kintaikyo Bridge, Itsukushima Shrine,
Hiroshima Peace Memorial Park and Museum
Izumo Grand Shrine & Surroundings
April 2013
(雑記帳第67話)
Reading 22:56
Izumo Grand Shrine, Matsue Castle, Adachi Museum,
Matsue Vogel Park, Tamatsukuri Spa
to Contents↑
| | | |
| --- | --- | --- |
| Shikoku Region | | |
| | | |
| --- | --- | --- |
| Kyushu Region | | |
Okinawa
Southernmost
Pref. of Japan
France for 11 Days
Nov 23 - Dec 2, 2007
(某日@某所 2007)
(雑記帳第128話…第42話の英訳)
Reading 2:05:04
Monaco, Eze Village, Nice, Aix-en-Provence, Arles, Carcassonne, Avignon, Pont du Gard, Lyon, Bourges, Chambord Castle, Mont Saint-Michel, Louvre Museum, Palace of Versailles, Orsay Museum, Paris
to Contents↑
Egypt & Turkey for 13 Days
June 2008
(雑記帳第44話)
Reading 2:22:52
Egypt - - Three Great Pyramids, Cairo (Old Cairo, Archaeological Museum, Han Harrieli Market, Abden Palace, Mohammed Ali Mosque, St. Sergius Church), Alexandria (Alexandria National Museum, Pompeii Pillar, Cata-Comb), Ruins and Sphinx of Memphis, Pyramids of Dahshur, Pyramids of Meidum, Pyramid of Sakkara
Turkey - - Istanbul (Historic Area, Topkapi Palace, Blue Mosque, Aya Sofia), Ancient Ruins of Troy, Ephesus (Virgin Mary's House, Amphitheater, Temple of Artemis), Hierapolis / Pamukkale (A Strange View of the Limestone, the Ruins of Hierapolis), Konya (Meburana Museum, Inje Minaret Seminary), Goreme National Park, Cappadocia (Rock Formations, Caravan Saray, Kaimakli Underground City), Goreme Open Air Museum, Selbe Open Air Museum (Valley of Goreme, Uchisar, Selbe), Lake Tuz
to Contents↑
Baltic States and Poland
for 12 Days
April 2012
(雑記帳第125話)
Reading 3:32:10
Estonia - - Tallinn Historic Area (Song Square, Toompea Castle, Aleksander Nevski Cathedral, Three Sisters, Raekoja Plaza), Estonian Open-Air Museum
Latvia - - Jugendstil Architectures, Riga Historic Area (Riga Castle, St. John Church, Three Brothers, House of the Blackheads), Dundales Palace
Lithuania - - Hill of Crosses, Vilnius Historic Centre, Truku Castle, Kaunas (Chiune Sugihara Memorial)
Poland - - Krakow's Historic Center, Wawel Castle, Wieliczka Salt Mine, Auschwitz Nazi Concentration and Extermination Camps, Jasna Gora Monastery, Historic Centre of Warsaw, Wilanow Palace
to Contents↑
The UK for 10 Days
April 2004
(雑記帳第123話)
Reading 2:55:07
Highland District, Edinburgh City, Loch Ness, The World of Beatrix Potter
Lake District, Wordsworth Museum, Lake Windermere Cruising, Hawarth, Bronte Parsonage Museum
Chester, Stratford-upon-Avon, Shakespeare's Birth House, Cotswolds District (Birury, Castle Combe), Bath City, Stonehenge
Windsor Castle, London, Tower of London, Buckingham Palace, British MUseum, Royal Festival Hall
to Contents↑
Around Iberian Peninsula
May 2005
(某日@某所、2005年5月)
Reading 57:53
Spain: Barcelona, Valencia, Cuenca, Madrid, Toledo,
La Mancha, Cordoba, Granada, Mijas, Sevilla
Portugal: Evora, Lisbon, Cape Roca, Sintra
to Contents↑
Bali & Central Java, Indonesia
June 2014
(雑記帳第86話)
Reading 48:09
Ubud (Monkey Forest, Neka Museum), Rice Terrace,
Kecak Dance, Barong Dance, Ramayana Dance,
Borobudur, Prambanan, Mendut, Sambisari, Kraton
to Contents↑
Benelux Countries
May 2013
(雑記帳第75話)
Reading 1:14:00
The Netherlands:
Amsterdam, Keukenhof Tulip Park, Haag, Kroller-Muller Museum, Kinderdijk
Belgium:
Antwerp, Brugge, Gent, Gaasbeek, Brussels
Luxembourg  
to Contents↑
Driving Across the USA for 26 Days
August 1969
(USA 69-70)
Reading 4:37
State College, Pennsylvania - Ohio - Indiana - Missouri - Oklahoma - New Mexico - Arizona - Santa Monica, California (West Coast)
- Nevada - Yuta - Colorado - Wyoming - South Dakota - Nebraska - Iowa - Ohio - State College
Main Sightseeing Spots
Caplin Mountain, Taos Pueblo, Los Alamos, Painted Desert, Petrified Forest, Grand Canyon, Montezuma, Joshua Tree, Los Angeles, Hoover Dam, Ghost Town, Zion, Bryce Canyon, Navajo N.M., Four Corners, Mesa Verde, Colorado N.M., Rocky Mountains, Grand Teton, Yellowstone, Wind Cave, Mt. Rushmore, Badlands
to Contents↑
...
Masa's Camino de Santiago, Spain
May - June 2016
(雑記帳第101話)
Reading 1:48:02
Mr. Masaaki Sakuma, my friend, made a pilgrimage
"Camino de Santiago"
May thru June 2016 for 30 days.
This is the detail of his whole pilgrim from
Saint-Jean-Pied-de-Port
to Santiago de Compostela,
and further to Muxia.
to Contents↑
Kokoro, the Japanese Garden Spirit
(心、日本庭園の精神)

by Ms. Carla Amorim (in Spanish and English)
living in Santiago de Compostela,
Specialist in Japanese gardening
Director of Iberia Jardines Japoneses
translated from English version into Japanese
by Shigeru Koshiba

Japanese Reading 29:46
English Reading 16:18
I am Pea-chan, the Parakeet
(雑記帳第7話)
Reading 1:46:17
Translated from my fairy tale in Japanese
"Inko no Pea-chan dayo".
A little parakeet encouraged me
in my sorrowful days during 50s.
to Contents↑
Auditorium Where Monsters Live
(雑記帳第46−48話)
Reading 11:49:23
The story of Kanematsu Auditorium
in the Kunitachi Campus of Hitotsubashi University.
It wsa built in Musashino Wilderness those days.
Goroji Suga, accompanied by Ryohei Tsubune
and Eriko Fukami, persues the mystery
behind the auditorium of his alma mater.
Why do many monsters flock in and out the auditorium?
Why did Dr. Chuta Ito, a famous architect,
take on its building and devote himself to make
numerous monsters inside by himself,
commuting all the way to the remote place
from Metropolitan Tokyo in those inconvenient days?
Why are the Four-God Statues decorated on the facade?
Some clue may be hidden in the auditorium itself.
to Contents↑
Life of a Seaman
(雑記帳第110話)
Reading 5:29:52
My father's life.
Born in a remote fishing village in 1900, he worked as a pearl-oyster diveraround the Arafura Sea north of Australia for 17 years from his age of 16.
After returning home, he lived his life with his love Kuma in his own way until he died at his age of 69.
to Contents↑
Total Reading Time
as of October 2, 2019
167:20:35