Grand Place (Grote Markt)
Though each city in Belgium was so tasteful that I had a strong impression everywhere, Grand Place in Brussels was special.
It is the central square of Brussels. It is surrounded by the guildhalls, the city's Town Hall, and King's House (Maison du Roi = the Breadhouse).
It stands to reason that it was recognized as a UNESCO World Heritage Site in 1998, and I don't know of any such squares both with luxury and grandeur as Grand Place.
I am sorry my photos may have limits themselves to convey my deep impressions.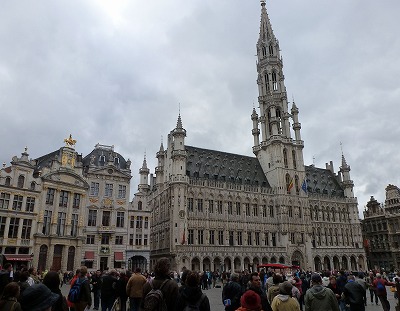 City House on the right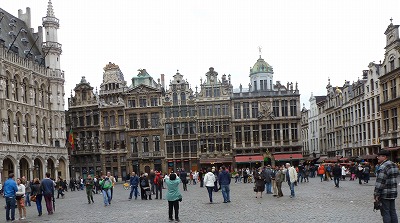 West Group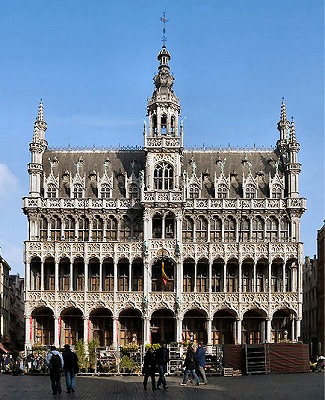 King's House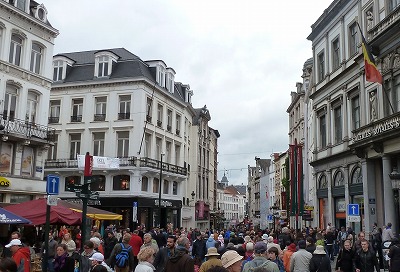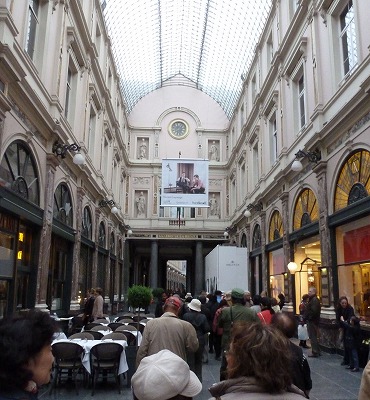 | | |
| --- | --- |
| | |
| GODIVA Head Office | Manneken-Pis |
I didn't do much preparation though I had enough time before the trip. This is usual for me.
Therefore I spent the whole time in and around Grand Place for sightseeing, souveniors, etc. However, I do not regret it nor think faulty at all. To be honest, I would like to spend more time here.
There are some cities I want to visit and stay for saveral days, like New York, London, Paris, Rome, Madrid, Sydney......
Brussels must be ranked among the tops. How I wonder I could stay in this city with Amsterdam for 10 days or so.
The chic buildings with history surrounding Grand Place are worthy of looking at closely, and the appearance of the inner cafe/restaurants are supposedly like the art nouveau and art deco. Then, what are the other spots I should look around?
To begin with, I want to enjoy a half-day sightseeing bus tour of Brussels.
After that, Musée Royal des Beaux-Arts and Modern Art Museum, Palais Royal (open only in summer), Cathédrale S.S. Michel et Gudule, Maison des Brasseurs...... and there must be several others.
Not only on foot but by Metro, tram and bus.
Back to reality, please see a couple of pictures of my memory. In the top one, "Are you from the Czech Republic? "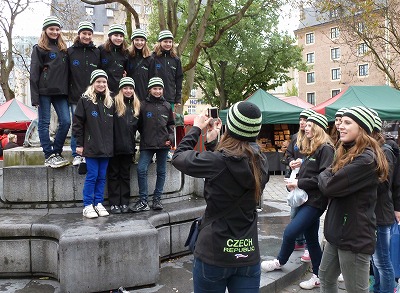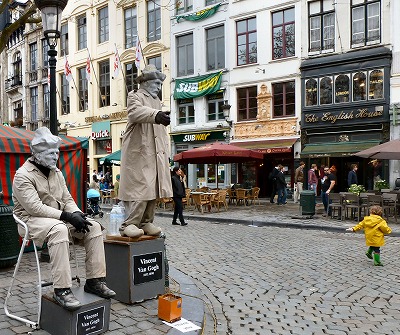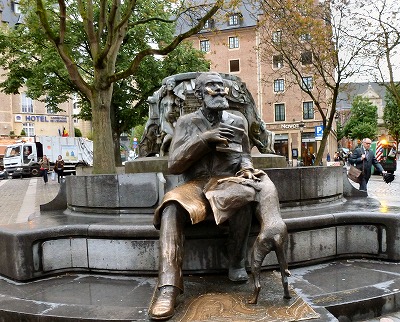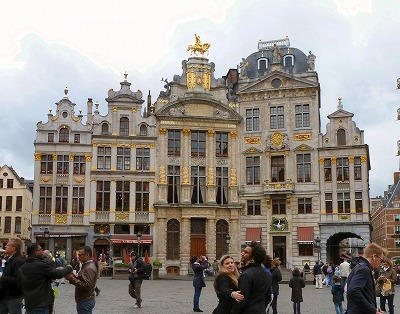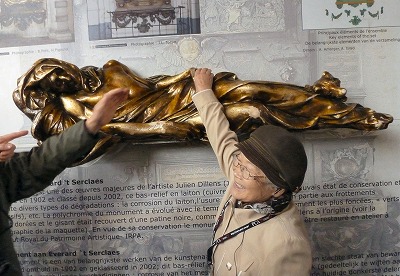 Everard 't Serclaes
If you touch his left hand, you will be happy.