Nearly forty six years have passed since this 26-day trip around the United States.
That year, in 1969, Apollo 11 landed on the moon in July two months before the three guys started for the trip.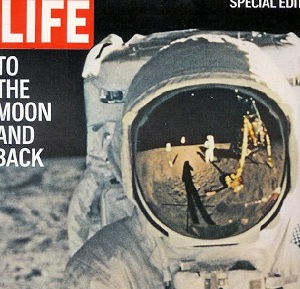 Around that time in addition to the Apollo 11:
The yen's exchange rate to U.S. dollar was fixed as 360 yen.
It was the days the Vietnam War dragged on and the effort for peace just began.
In Japan, student powers were at the peak and the entrance examination to Tokyo University was stopped. New Nippon Steel, a giant steel company, was born by a merger of Yahata and Fuji Steels.
It was late May when Shig was sent to the United States as a student at Pennsylvania State University (Penn State) for one year by Daido Steel, leaving his wife and a baby in Japan.
He had been learning English conversation since then preparing for his original purpose beginning in October as the fall term.
This trip must have had a considerable influence on Shig's view later in life concerning the climate and traditional culture of Japan as an island country, as well as the world including the United States.
While working for the English Edition of "Viva, Seniors!", this memory came to his mind, even if it was not his experience in Japan.
Shig wishes this article to be helpful to his present work of the introduction of Japan in his heart.